It's BCR's 40th Anniversary! 1982-2022
Just arrived from the Outer World on their 40th Anniversary Galactic Tour, the Black Crack Revue cordially invite you to a rhythmic rendezvous with the living wisdom. Let the 40th Anniversary celebration begin with a new sound and light cosmo-vibration: "Levitating the Sphinx!"
O magic Sphinx, unfold your wings!
Nehes em hotep. Awaken in peace!
Weben em hotep. Arise in peace!
Meet the BCR Sphinx Edition 2022 Players:
Meet the Myth-Science Ensemble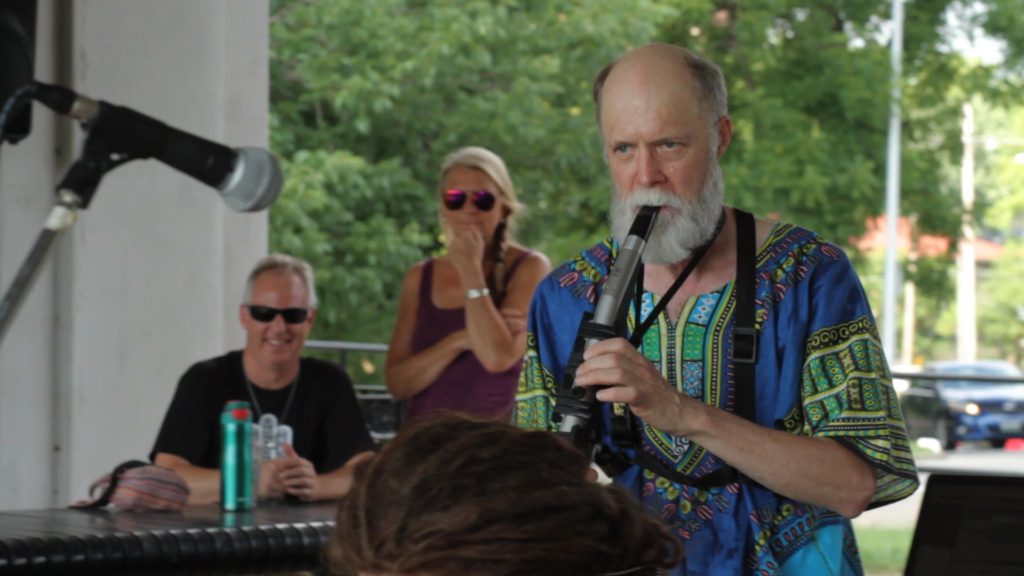 Dwight Frizzell
Frizzell's teachers included Sun Ra, clarinetist Raymond Luedeke and video artist Douglas Davis. He is Professor of Sound and Converging Media at the Kansas City Art Institute.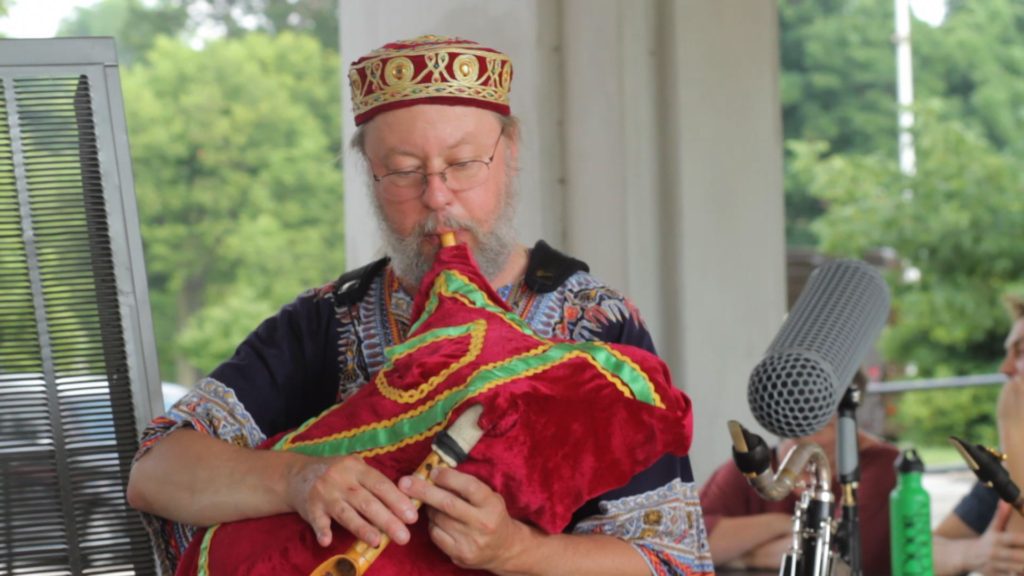 Thomas Aber
Aber studied bass clarinet with Harry Sparnaay at the Sweelinck Conservatorium in Amsterdam.
HELIOPHONIE 2021: Cell One ~ Myth-Science Ensemble
"We are children of the sun--each and everyone." -- Sun Ra
Heliophonie (Sun Sound) is music performed in-sync with the sun's harmonic tones. The solar sphere oscillates like a bell ringing every 4 minutes 48 seconds (as heard on a Solar Gong). Overtones pulse in quadra-pole rotation (realized by the instruments and electronics as heard here). The golden light of the sun unites humanity with other Earthly creatures and life forms throughout the solar system.
A performance of Dwight Frizzell's BRIDGE at Kansas City Art Institute
Featuring singing bowl student ensemble under the direction of Steve Donofrio
Bridge: Missouri River bridge as an instrument
The singing bridge at Highway 291, northeast of Independence, is a magnificent traffic-activated instrument. Its voice can be appreciated by nestling an ear on its metal understructure or attaching a contact microphone, as done here.
BRIDGE is offered as a meditation on crossing boundaries of all kinds.
BRIDGE = TRANS = ACROSS