The Recording(s)
Beyond the Black Crack is one of the most unique listening experiences in modern experimental music. It was recorded 1974-1976 in locations as diverse as factories, the pyramid opposite Harry Truman's grave site as well as more conventional concert settings. It is a dark, dizzying and exhilarating journey through free jazz, electronics and environmental sound, all shattered by Frizzell's radical tape editing. It was originally released in an edition of 200 LPs by Cavern Custom to commemorate the First Annual End of the World Celebration, November 18 1976.
—Clive Graham
The Performance
The original Beyond the Black Crack Sole Survivors recordings were made at the Kansas City Art Institute in the Foundation studio in 1975 and the Epperson Auditorium in 1976. I was in Foundation studying with Tommy Gomersal, Carl Kurtz and Shirley Schnell. Black Crack was entirely extra-curricular, and the administration provided the auditorium space and other support to make the 24-hour ritual possible.
A metronome set the event in motion, along with several analog reel-to-reel tape recorders with double-feedback loops, and longer tape loops between multiple machines—spread out across the stage, with audience and performers mixing in the auditorium. Nearly everyone who came interacted with the enfolding rhythms and tones.
Thirty-nine years later, we have readied our time-shifting devices for activation in the very same auditorium—the metronome, multiple delay units, electric dischargers, and group of young (and young-at-heart) artists dedicated to the same goal–to diffuse time-space boundaries and initiate eroto-cosmic passage to out alter-destiny where, as Sun Ra put it, "There's no limit to the things you can be. There's no limit to the things you can do. Your thoughts are free, and life is worthwhile."
–Dwight Frizzell
Nov. 10, 2015 — KCAI Epperson Auditorium
From the Black Crack and the Sole Survivors First 5 Hour Recording Session – 1975
Musicians (Recordings)
1975 — KCAI Foundations Studio
Musicians (Performance)
Nov. 10, 2015 — KCAI Epperson Auditorium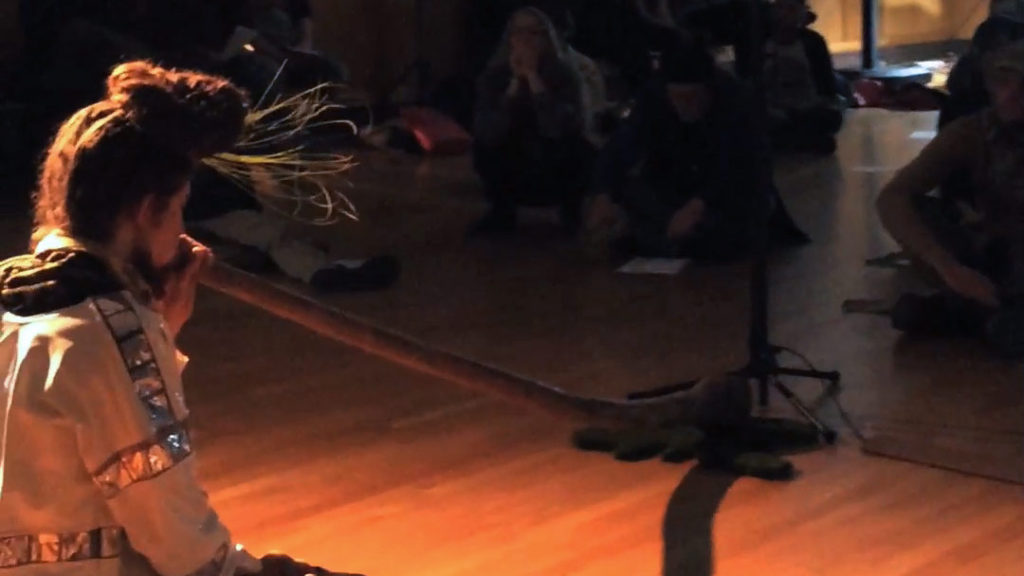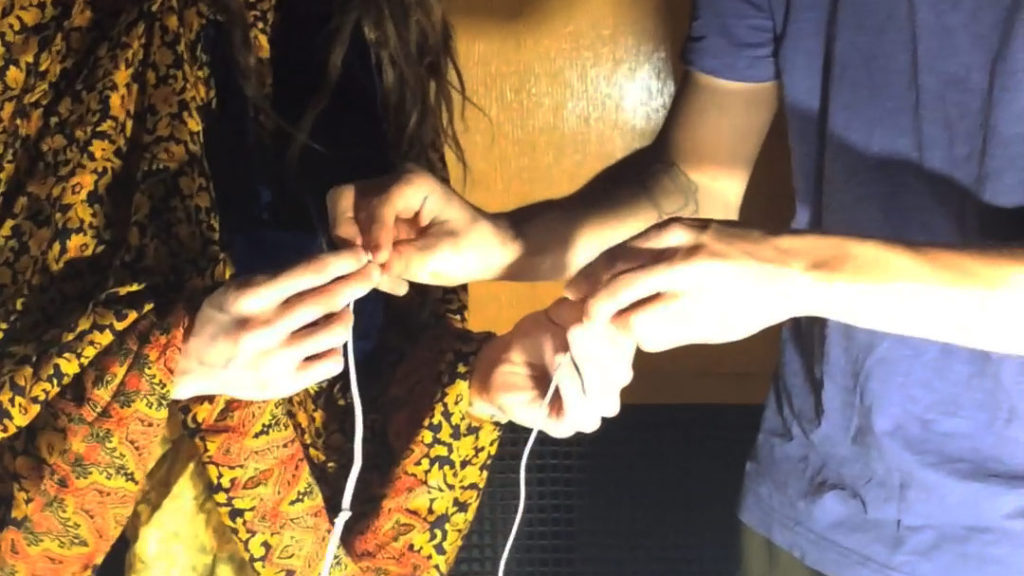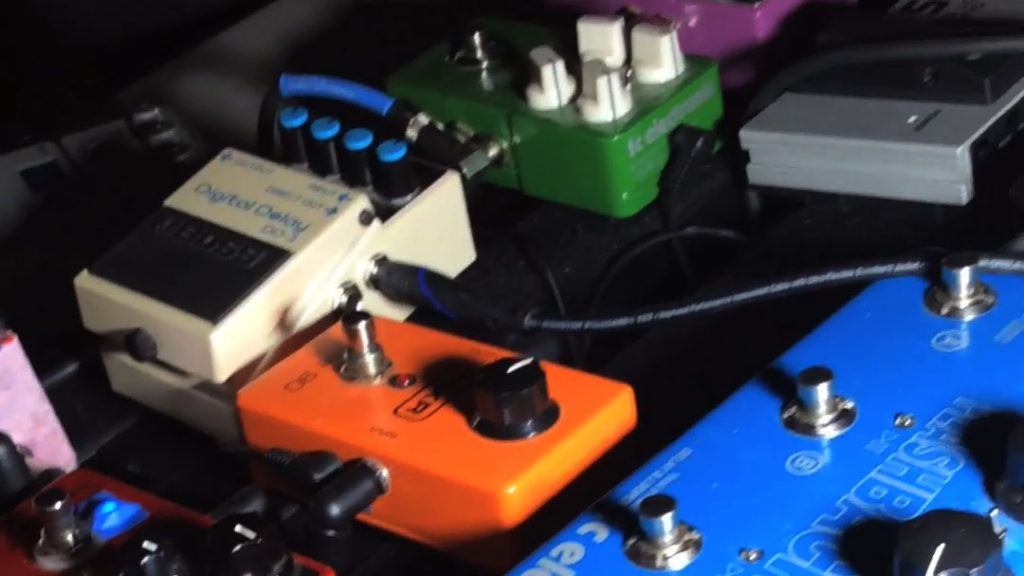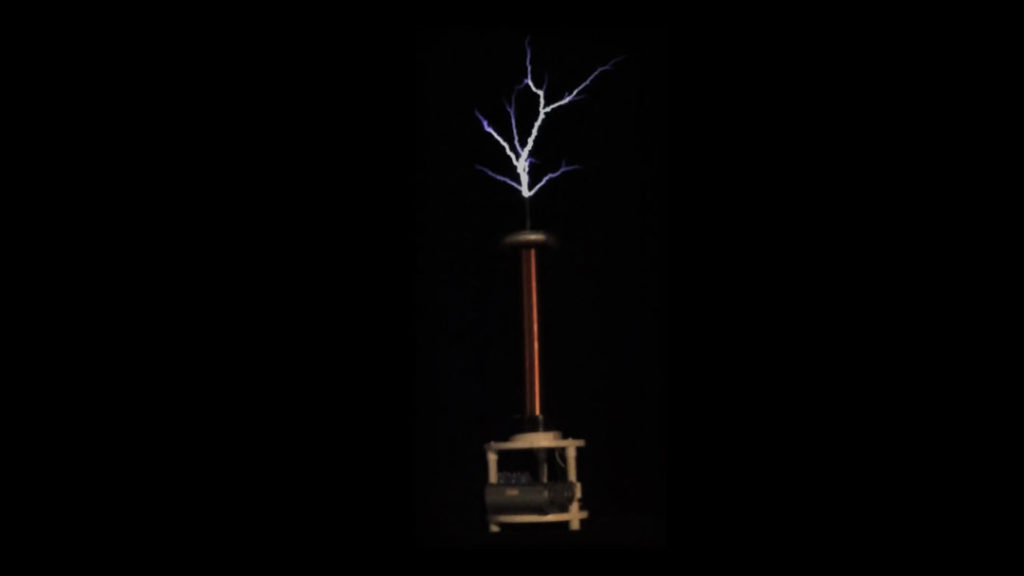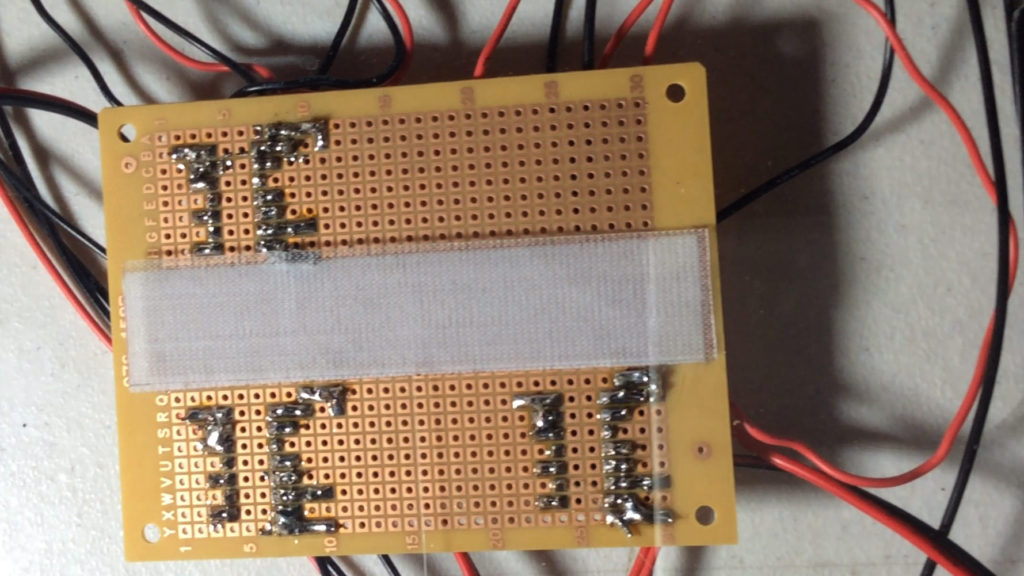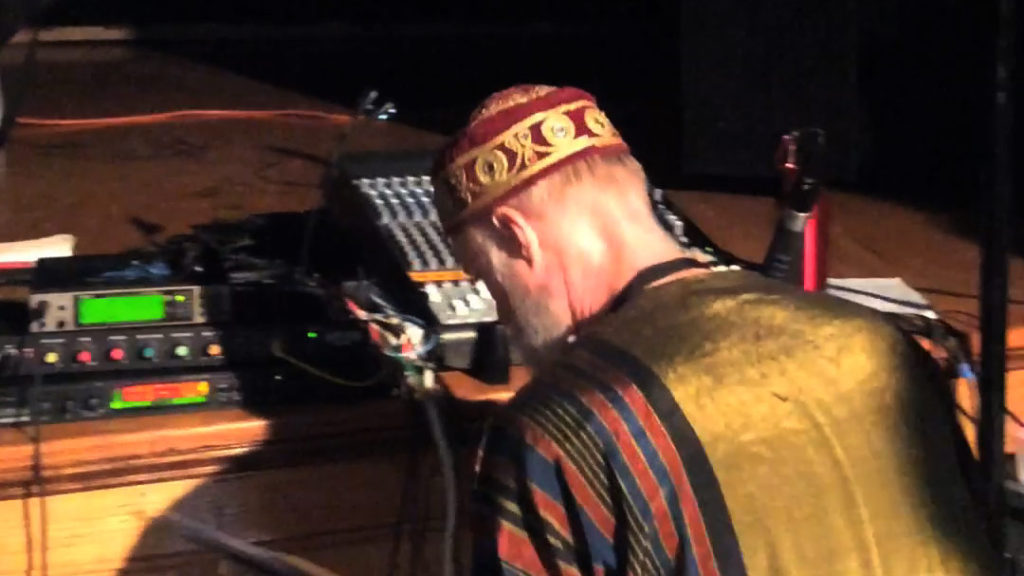 From the 2015 Re-Staging of Black Crack and the Sole Survivors
Videos